Considering the recent events and changes in these past weeks it is appropriate to acknowledge the final thought-provoking blog of Bob Rendall, our departing Chairman, in which he talked about change and transition. Few could have imagined at its time of writing what momentous and historic events were about to unfold for the nation.
On behalf of all at Faith in Older People I wish Bob every success as he transitions to new works and much fun too with all he has planned for the months and years ahead.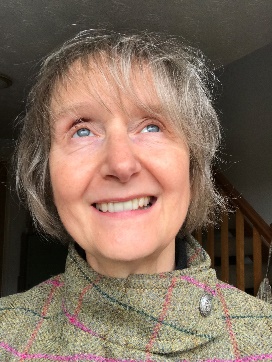 Meantime, and in recognition of these historic events and our beloved and late Queen's life, we add our voices to those of many others when we pay heartfelt tribute for her lifetime of dedicated and devoted service to the people in our United Kingdom and across the Commonwealth. We fully embrace our new Monarch, King Charles III. God save the King! Those very words are a powerful prayer and blessing on him.
In remembering the Queen, we know that in her earlier years she made a vow to the people that she would serve them to the best of her ability, whether her life be long or short, and that she thanked God that He would lead and guide her. The Queen demonstrated her personal faith, a strong foundation throughout her life, in word and in deed: with wisdom, compassion, kindness and love for the nation. I learned recently too that, in 1952 and on becoming Monarch the Queen thanked nations for their well wishes and that she asked for their prayers too, regardless of faith. This was an amazing thing to do in those days and times.
There is no doubt that she did fulfil her vow to the people, and before her God, with aplomb. In this regard, and in honour of the Queen's life, and her faith, may I now respectfully paraphrase from the Bible,
Philippians 2:16 (King James Version (KJV)):
"Holding forth the word of life, that I may rejoice in the day of Christ, that I have not run in vain, neither laboured in vain."
Personal faith is a very personal matter. It is a powerful influence for good, affecting both the individual but also those around them and their communities, regardless of faith beliefs.  Imagine being able to harness such a force for good.
Our Gift of Age Conference explored some of these issues and looked specifically at how the contribution of older people within and our faith communities and to wider society and how we might recognise and appreciate this more. Also, how might this be manifested in the fabric of our society today? How might this impact on future older cohorts? What lessons from the research can we learn? What next steps could we take forward in our respective faiths and communities? The report will be published shortly.
Su Millar, Chairperson, Faith in Older People
September 2022