What if… story of a care worker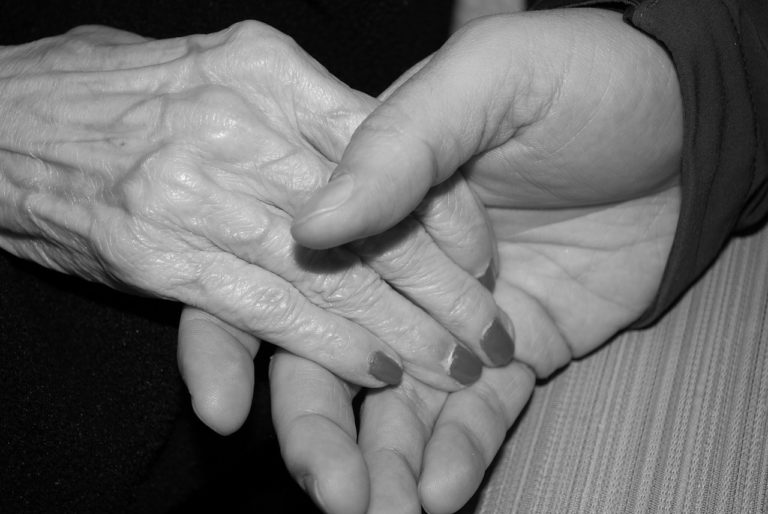 In this extract from one of the course podcasts, Ellie, a health care student, talks about her experience of a difficult and emotional situation and how she looked after her own well-being. What is at the heart of Ellie's story is the care and spiritual wellbeing of the person she was caring for, Annie (pseudonym).
I'm Ellie. I'm a third-year student nurse. I spend half my time out in placements in the local area. I meet lots of patients and sometimes things don't always go great or how you want them to. 

Earlier this year, for the first time I'd experienced a patient who was in palliative end-of-life care. I saw Annie most days and got to know her as a person. It was clear that Annie was coming to the end of her life. That was quite hard to deal with. It was like grief and I wasn't sure how to deal with it. 

I talked to people, my mum, my lecturer and colleagues on the ward, accepting that it was okay to be sad and doing things that I enjoyed took my mind off the situation. Going for a swim helped. On the course we were asked to reflect on what was learned and how we felt during that placement. I wrote a poem about my experience with Annie.  
Annie
I see tiredness and fear as I looked into your eyes,
So, I take your shaking hand and placed it straight into mine,
Every time we speak, you say I make your day
I was so shy at first, I didn't know what to say.
My words were slow and jumbled,
What did you want to hear?
You liked hearing about my friends it seemed, and what I'd learned this year.
I like washing your hair as you'd hum with happiness,
Because we laughed about the weekend and all my clumsiness.
The professional code states that we're not meant to be friends,
But I've looked after you for weeks and now we've reached the end.
Your family couldn't make it in time,
They lived too far away.
So, it's just you and I sitting here,
It's a bright and sunny day.
You say some things so quietly, so I listen for the words.
They're the last thing that you spoke, so I make sure that they're heard.
I didn't get to meet you when your body was on your side,
The view of patient's lives, the nurses often get denied.
You told me stories of the younger you, and the family that you'd raised,
As I did things you once did for yourself, you pretended you weren't fazed.
You were the first one to leave me,
The first hand I held to the end,
And despite my student nurse badge, I thought of you as a friend.
I've sat with many others now,
Given them comfort by being there,
But the room still grows cold each time, as if it's suddenly all bare.
Every time I wiped the tears away, they have fallen without consent,
And I remember why I chose this path and what being your nurse meant.