Topic: Ageing, Health and Social Care
Information and practical advice on maintaining a healthy diet in later life. Guide: https://www.eatwellagewell.org.uk/images/AGEeatwell2018WEB.pdf
View Booklets/leaflets, Websites
Topic: Ageing, Health and Social Care
Recognise the signs and symptoms of not eating enough and how to prevent malnutrition. Leaflet: https://www.eatwellagewell.org.uk/images/NewLeaflet.pdf
View Booklets/leaflets, Websites
Topic: Ageing, Health and Social Care
Eat Well Age Well offers support and resources on preventing malnutrition in older people across Scotland. Website: www.eatwellagewell.org.uk
View Websites
Topic: Loneliness and isolation
Earlier this year VHS conducted an exercise in listening. They tried to explore the lived experience of loneliness and social …
View Websites
Topic: Compassionate Care
#hellomynameis is a campaign for more compassionate care. Take a look at their website to learn more!
View Websites
Topic: Religion and belief
"We value Scotland's diverse faith and belief communities and the important role they play in making Scotland a safer, stronger …
View Websites
Topic: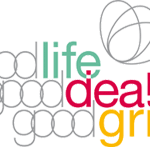 Good Life, Good Death, Good Grief is working to make Scotland a place where there is more openness about death, …
View Websites
Topic:
The Church of Scotland Guild is a movement within the Church of Scotland.
View Websites
Topic:
Facilitates positive engagement with different faith communities in Edinburgh. Through dialogue and education with all the major faiths in Edinburgh …
View Websites
Topic:
A centre the study of Ageing, Spirituality and Social Policy
View Websites