This is a short article written by Richard Wright who is part of Elderscorps which is based in the USA. It is interesting to see that we are all facing similar challenges. Elderscorps is an organization built by Richard Wright which aims to help promote the well- being of our seniors by collecting and sharing resources.
As a caregiver, you want to ensure that the seniors in your care are as comfortable and happy as possible. The trick is to make accommodations while empowering them to continue to do the activities they enjoy and live as independently as possible. Our tips will help you ensure the health and safety of your senior care recipients while keeping them as safe as possible.
Help the Seniors in Your Care Find Transportation Options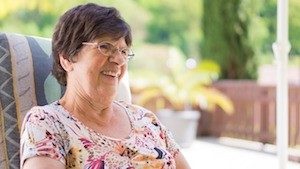 One way to keep seniors safe is to ensure that those who no longer are able or permitted to drive find alternative methods of transportation. Fortunately, there are several transportation options available to seniors today, from public transportation to taxi and Uber or Lyft services. Many communities also offer volunteer driving programs; for example, churches, senior community centers, and nonprofits offer transportation to seniors.
When seniors can continue to visit friends, go on outings, and participate in activities that feed their spirits, they are much healthier and happier. According to Psych Central, loneliness is detrimental to seniors' physical and mental health, so finding a solution to their transportation needs is a must so they can continue to socialize and remain active.
Help Seniors Pursue Hobbies
Seniors also need to remain mentally active to maintain their overall well-being. That's why you should encourage them to pursue hobbies. Gardening is a safe hobby that many seniors enjoy. If seniors in your care no longer can bend to tend to plants, help them by installing garden benches in their favourite planting spot or installing raised flower beds. You also can help your care recipients plant an herb garden or a container garden if they have mobility challenges.
Encourage Seniors to Stay Active
If the seniors in your care enjoy physical activity, you can help them remain active and safe at home in a few ways. First, you can encourage them to exercise by taking a walk around the block or doing yoga in the yard. You also can teach them chair exercises to do at home.
Many seniors also enjoy playing video games that get them up and moving. With a Wii U, Xbox Kinect, or Playstation Move system, you can make physical activity fun for seniors. They can play the games at their own pace, and you won't need to worry about transporting them to a gym or leaving them alone while they work out.
As a caregiver, you can ensure your seniors' health and happiness while also keeping them safe. Start by finding transportation options. Then, help them pursue hobbies and stay active at home safely.
Image via Pixabay by Marvin Roaw
Submitted by Richard Wright