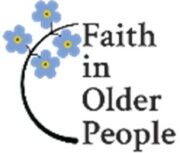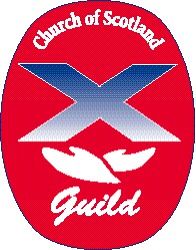 Faith in Older People and the Church of Scotland Guild have worked together over several years to bring together an ecumenical group to consult about key issues emerging for older people.  It was supported by Action on Churches Together in Scotland which enabled several meetings and two conferences.  Loneliness and isolation, supporting people experiencing dementia and the importance of enabling end of life conversations and support to those experiencing loss and bereavement have been key topics.
In our meeting this month we invited three speakers to tell us about their work on two major reports from the Scottish Government providing the way forward from the pandemic.  The reports acknowledged that much improvement was needed before the pandemic hit us, but it has given a strong impetus to move forward.
Key themes emerging from The Independent Review of Adult Social Care[1] (The Feeley Report) were an emphasis on human rights underpinning policy and practice; the importance of valuing and recognising social care as equal partners in the delivery of care; better recognition and support for unpaid carers and ensuring that choice of service should be truly person-centred.
Investing in the future is a critical element to improve services and ensure that there is a equitable provision across Scotland.  To do this recruiting and retaining staff is a crucial element.  Social care staff need to be properly rewarded and offered training and professional development.
The Report is robust and detailed and proposes that a National Care Service be established with a Minister in the Government responsible for Social Care.  To achieve this there will be a reform of the existing structures for the integration of health and social care to ensure greater integration.
Our understanding is that the Government supports the recommendations and that there is cross-party support for its implementation.
The report from the Scottish Government's Social Renewal Advisory Board 'If not now – when' is a call to action with the final recommendation being 'Closing the Gap Between Promise and Practice'.  The remit of this advisory group was wide, covering nine areas in the policy circles that were established [2].  The issues affecting older people fall into all the categories, but the focus of the Age and Disability circle encompassed:
What opportunities could be identified for older people to progress towards a more equal, prosperous, and socially-just Scotland for the post-COVID period?
Social Care and cross cutting social care issues which have implications across many other aspects of older people, disabled people and carers lives.
Decent incomes and fairer working lives; including employment, poverty, access to food and financial security.
Digital Inclusion, social isolation and loneliness, and wellbeing.
Inclusive communication, co-production / co-design, lived experience involvement at national and local level, volunteering and the third sector.[3]
The invitation to those invited to participated emphasised that the focus would be on Equality, Human Rights and Social Justice (all issues that faith communities are deeply interested in) and that the 'Proposals would be at a pace, with the power to transform Scotland'.[4]
The intention for the Advisory Board is set out in the following extract:
"Alongside that civic response, this pandemic has brutally exposed the inequalities that still blight the lives of too many, limiting our ability to flourish, control our own lives and contribute our talents to create an inclusive, fairer Scotland. Disabled people, minority ethnic communities, people on low incomes, older people, younger people, and women are amongst those who have experienced disproportionate impacts, with multiple disadvantages making things even harder for many. So, while Covid-19 is still very much with us and evolving in a deeply concerning way at the time of writing, we should not wait for the pandemic to be over to learn lessons and begin to plan a way forward towards social renewal."[5]
The Advisory Board worked at a pace and delivered the Report within six months with recommendations covering 'Money and Work; People, Rights and Inequalities; and Community and Collective Endeavour'.
In relation to older people, it was emphasised that attention had to be given to ageism; that there needed to be robust consultative opportunities for older people at national and local level appropriately funded and that older people's concerns and needs should be echoed in all policy developments.
It was gratifying to read that the work of faith communities – before and during the pandemic was acknowledged:
"Genuinely good engagement often delivers real results, as we heard from Interfaith Scotland. Engagement between faith communities and policymakers helped them step up to offer support in a multitude of ways such as preparing and delivering food to large numbers of people; continuing to operate food banks for those experiencing food insecurity; keeping connected with older and at-risk communities through phone calls and via email; and supporting the mental health of a vast number of individuals:
"Faith Communities have been grateful for the increased engagement with the Scottish Government over the pandemic. This has allowed for collaboration on safely using places of worship to give practical and spiritual support to thousands of individuals and communities during the crisis." – Interfaith Scotland"[6]
Both reports tackle complex, crucial and wide-ranging issues affecting Scottish society.  They both encompass human rights, community engagement; the assets within our communities and the value we place on those who care for us, all of which require investment.  It is incumbent on us to read the recommendations and to see what we can do at a local level to generate discussion, inform, and contribute to the way forward.
Faith in Older People and the Church of Scotland Guild thanks our speakers:
Adam Stachura, Head of Policy and Communications, AGE Scotland.
Eileen Cawley, Development Worker, Scottish Pensioner's Forum (Member of the Social Renewal Advisory Board)
Maureen Sier, Director Interfaith Scotland (Member of the Social Renewal Advisory Board).
Maureen O'Neill
Director
Faith in Older People
3 May 2021
[1] Adult social care: independent review – gov.scot (www.gov.scot)
[2] Age and disability; Low incomes; community led renewal; cross cutting delivery; financial security; food; housing, third sector and volunteering.
[3] Extract from presentation from Eileen Cawley, Scottish Pensioners Forum at Ecumenical Group meeting 27.4.21
[4] Extract from presentation by Maureen Sier, Interfaith Scotland, at Ecumenical Group meeting 27.4.21
[5] Extract from the Foreword of 'If not now – when?'  Report of the Social Renewal Advisory Board If not now, when? – Social Renewal Advisory Board report: January 2021 – gov.scot (www.gov.scot)
[6] Extract from the Social Renewal Advisory Group Report – p.47